I'm sure you've all heard of Batiste dry shampoo and probably already use it but it is something that I've not really used before after buying some today when I was in a hair crisis I thought it would be a good idea to make a post about it.
I've used dry shampoo a couple of times but usually when just quickly borrowing my friends or my sister's. I've never purchased it myself…until today.
With the enormous workload of my uni course I find that sometimes I might forget that I need to wash my hair, this happened to me today! I was on the bus my way in to uni, my hair was scraped back and wooly hat on.
I knew I was going to be paranoid about my hair all day so I quickly popped into Boots to take the plunge and finally buy some! I spotted that it was on a 3 for 2 offer and thought I may as well try a few different scents, they were £2.99 each and I ended up getting 3 for £5.98 which I think is a really good deal :)
I sprayed the tropical (mmm coconut!) one onto my roots and massaged it in and TA DAA! My hair felt instantly fresh and as if I had just washed it. I was happy and didn't think about my hair all day until I was nearly home when I remembered that it still needed washing. Even then my hair still looked and felt really clean and fresh, it certainly did not feel like it was in need of a wash.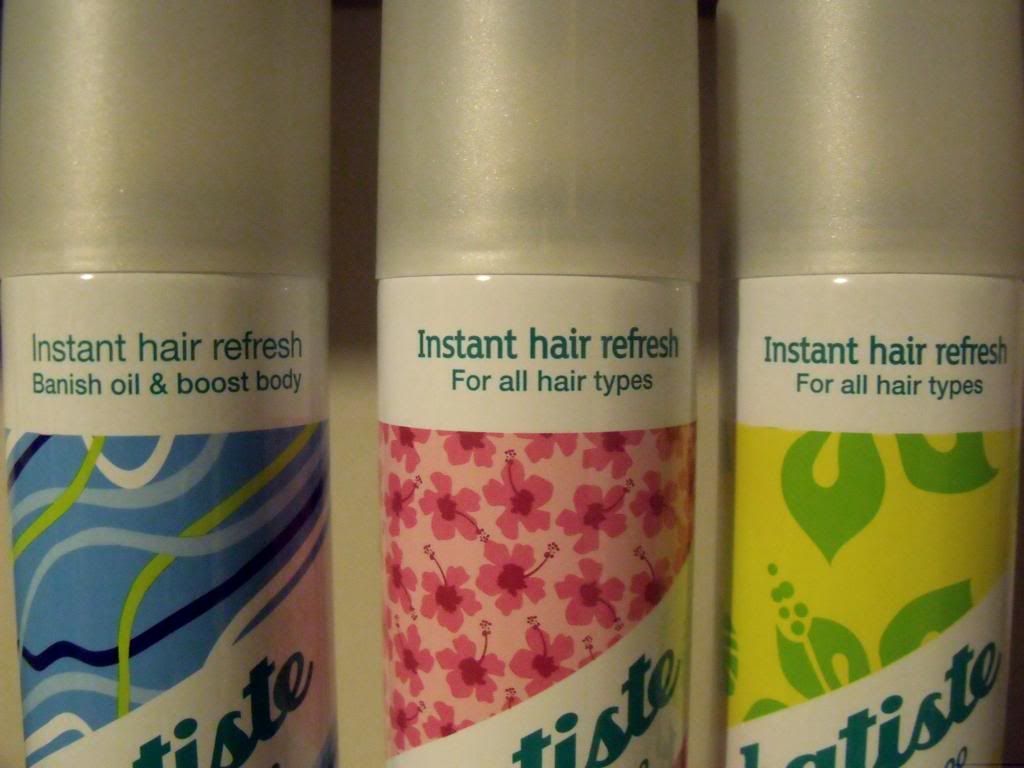 I was extremely pleased with the results and can't believe the freshness lasted a long day at uni! Perfect when you have a hair emergency :)
Tweet
Pin It Now!