At the moment my hair is bleach blonde, it has been this way for almost a year now and while I would say that I am pretty good at looking after my hair I am definitely noticing the effects that bleaching has on hair.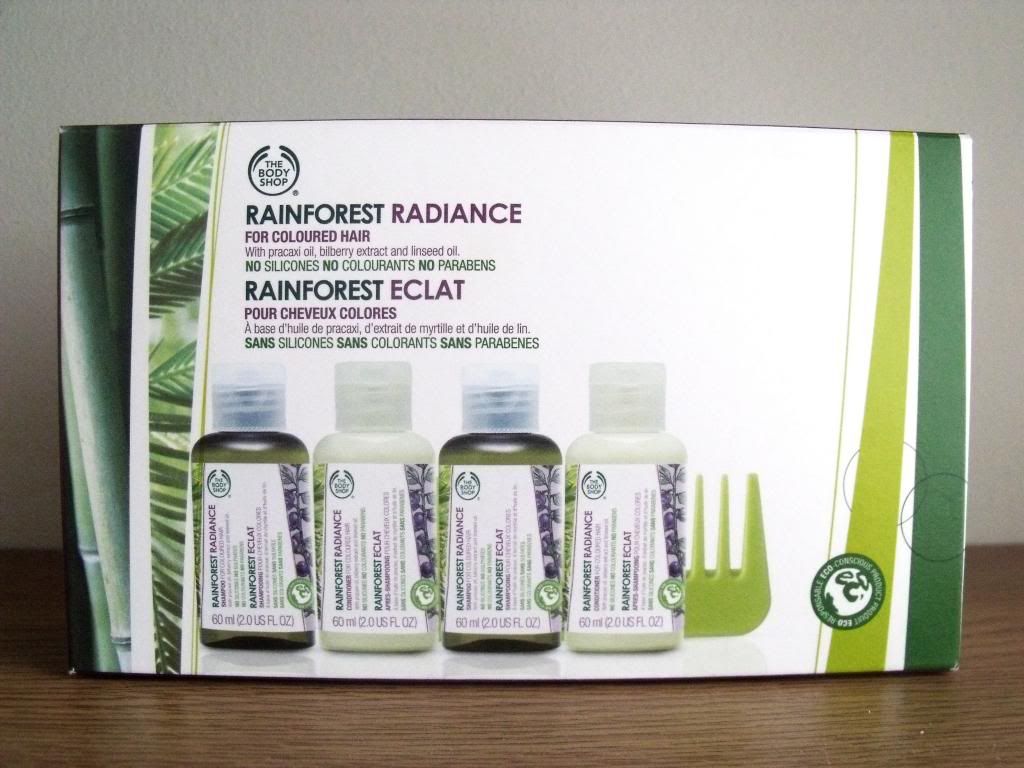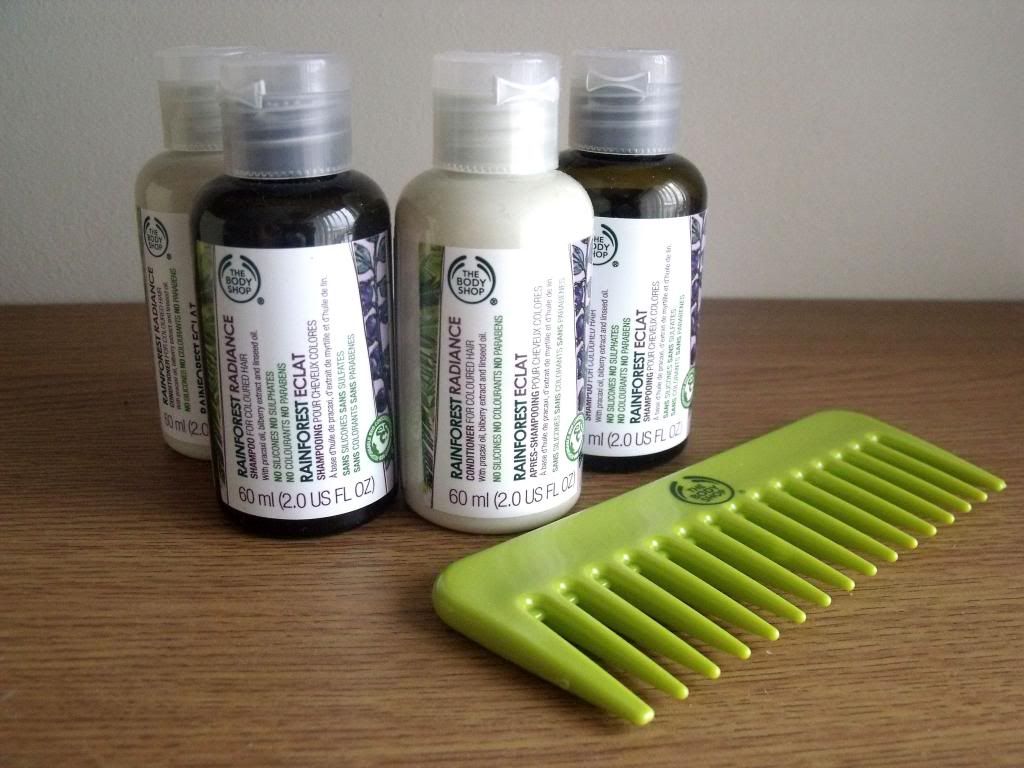 I love giving my hair a treat and so when I spotted this little set in The Body Shop a few weeks ago I thought it would be something that me and my hair would enjoy. The set includes 2 x 60ml shampoos, 2 x 60ml conditioners and a wide toothed comb, it was on offer for only £5 which was brilliant! I'm not sure if this offer is still on but the mini bottles are £2 each if you fancied trying out the range.
The set is from the Rainforest hair care range and I have chosen the Radiance collection specifically for coloured hair, perfect for my blonde barnet! I enjoy using Body Shop products because they're created with the future of the planet in mind, the Rainforest range ensures that no bad products are going back into the environment from the drain!
It smells lovely and sweet, but not overpowering, and my hair definitely felt softer and nourished. It wasn't as dry and the wide comb made for easy brushing after the shower. My hair felt better and so did I knowing that it had been looked after.
This is my kind of product, natural with no fuss!
:)
Tweet
Pin It Now!