I've reviewed this nail polish before but in a different shade; read it
here
. It is part of Rimmel's I <3 Lasting Finish Collection.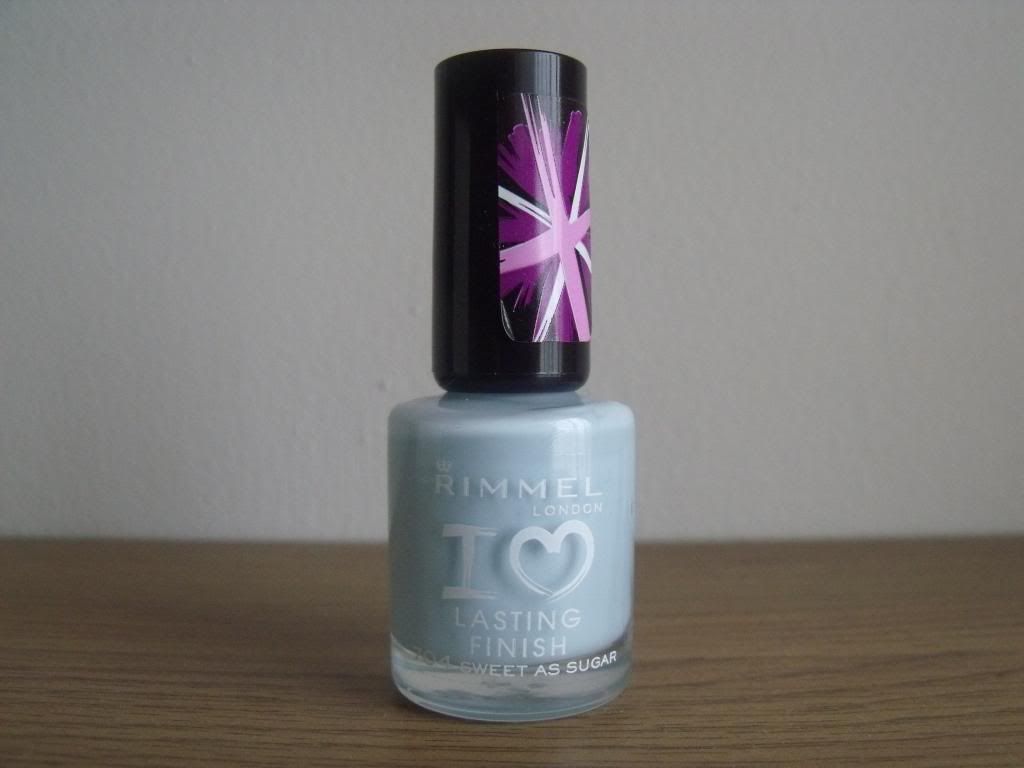 I've been on the lookout for a very pale coloured polish because I have some really cute transfers that I want to wear :) I spotted this in Boots for a very reasonable £1.99 and I thought why the hell not?
The colour is called Sweet as Sugar and it is very pale cool blue, or could be described as a very pale duck egg blue. It is a gorgeous light and fresh colour which I think would be perfect for spring or for using for nail art transfers etc as it is a good pale base.
The brush applies the product really well but the only downside is that it take approximately SIX COATS to get it opaque with it being such a light colour. I was expecting to apply more than normal but for a polish to need six layers is a bit much. The regular price is £2.99 which is quite cheap for a nail polish, and I always enjoy doing my nails so I'm not too bothered about the opacity.
If you are looking for a good pale colour and don't want to be wasting time doing your nails, this is not the product for you. I think the colour looks great on and I'll be using it again..but planning ahead to fit in painting time!
Tweet
Pin It Now!