I've been wearing this manicure on my nails for almost a week now, it hasn't chipped once! I'm in love with the festive frosty feel it has to it without being too Christmassy. Even though I am a big fan of Christmas :)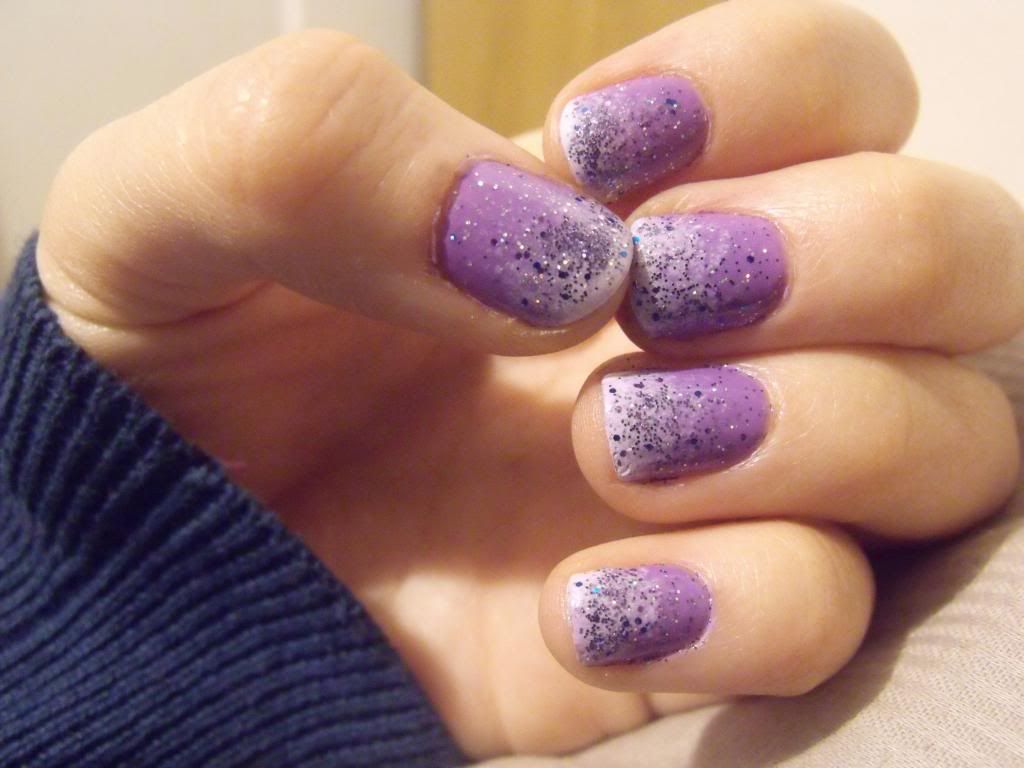 The purple polish is from Rimmel and is shade number 312 Ultra Violet from the Lycra Pro collection, the lasting power is brilliant :) I used a white from a cheap manicure set I got last christmas, the glitter shade is also by Rimmel and is polish number 500 Disco Ball from the I <3 lasting finish collection. I also dusted a tiny bit of fine purple glitter that I got from Topshop years ago!
I started off by painting my whole nail with two coats of Ultra Violet, then using a sponge I dabbed on the white to create the frosted look. I then applied one coat of glitter all over my nail, then another coat over the top half of my nail so that the top part was more glittery :) Finally, I finished with a tiny sprinkle of the body glitter for an extra special sparkle!
What do you think of my nail art look?
Tweet
Pin It Now!